American Promise Education Fund, our non-profit 501(c)(3), is home to civic educational programs that engage, inspire, and create leaders from politically, professionally, and demographically diverse backgrounds. We identify, empower, and amplify the voices and actions of leaders who work across divides to preserve our democratic Republic and create a strong foundation for the future of our country.
American Promise, our non-profit 501(c)(4), is home to programs which offer support for all Americans who join us as volunteers on ballot initiative efforts, state and local 28th Amendment resolutions, the American Promise candidate pledge, citizen lobbying, and more. We support campaigns across the nation, organizing and empowering Americans to act together to ratify the 28th Amendment.
---
Board Members
Jeff Clements
President and Board Member, American Promise and American Promise Education Fund
Jeff serves as President of American Promise. He has practiced law for three decades in public service and private practice, and is the author of Corporations Are Not People: Reclaiming Democracy From Big Money & Global Corporations. He is also the founder of Whaleback Partners LLC, which provides sustainable financing to businesses in the local agriculture economy. Previously, Jeff has been a partner in a major Boston law firm and served as Assistant Attorney General and Chief of the public law enforcement bureau in the Attorney General's Office in Massachusetts. Jeff has helped to start and been a board member of many non-profit organizations and businesses. Twitter: @ClementsJeff 
John Wass
Board Chair, American Promise and American Promise Education Fund
John is a corporate executive and entrepreneur whose body of work includes leadership in the early days of Staples, one of America's most well-known office supply retailers. He helped expand the company from 3 stores to over 1000 outlets. He managed development programs including a prototype store, the B2B business unit, and a $10B global supply chain. John also co-founded and built a state-of-the-art healthcare information company, which he sold to Cardinal Healthcare. He now serves as CEO of Profit Isle, Inc.
Buff Kavelman
Board Member, American Promise and American Promise Education Fund
Buff Kavelman is founder and president of The Kavelman Group Philanthropic Advisors (TKG). Buff Kavelman founded TKG in 1997 to serve individual donors, foundations and nonprofit leaders in strategic planning, board development, philanthropic initiatives, and external affairs. Buff is recognized for increasing organizational capacity, launching new initiatives, building effective partnerships, and raising institutional profiles. She has been a National Endowment for the Arts Fellow, served in senior positions at the American Academy in Rome, the Smithsonian and Columbia University. She has participated on many grantmaking panels, including the J. M. Kaplan Fund's Innovation Prize, the Architectural League of New York, the Utah State Council on the Arts, the Pew Trust's Philadelphia Cultural Management Initiative, and the New York State Council on the Arts, where she chaired two 2012 panels. From 2016 to 2018 she served on the expert selection panel for the New York Community Trust's Nonprofit Excellence Awards. In 2019 she was certified in Nonprofit Board Consulting by BoardSource and appointed Co-Chair of Philanthropy New York's International Grantmaking Network. With decades of experience in the philanthropic world, as a funder, board member and a nonprofit executive, she has a uniquely balanced perspective on organizational development.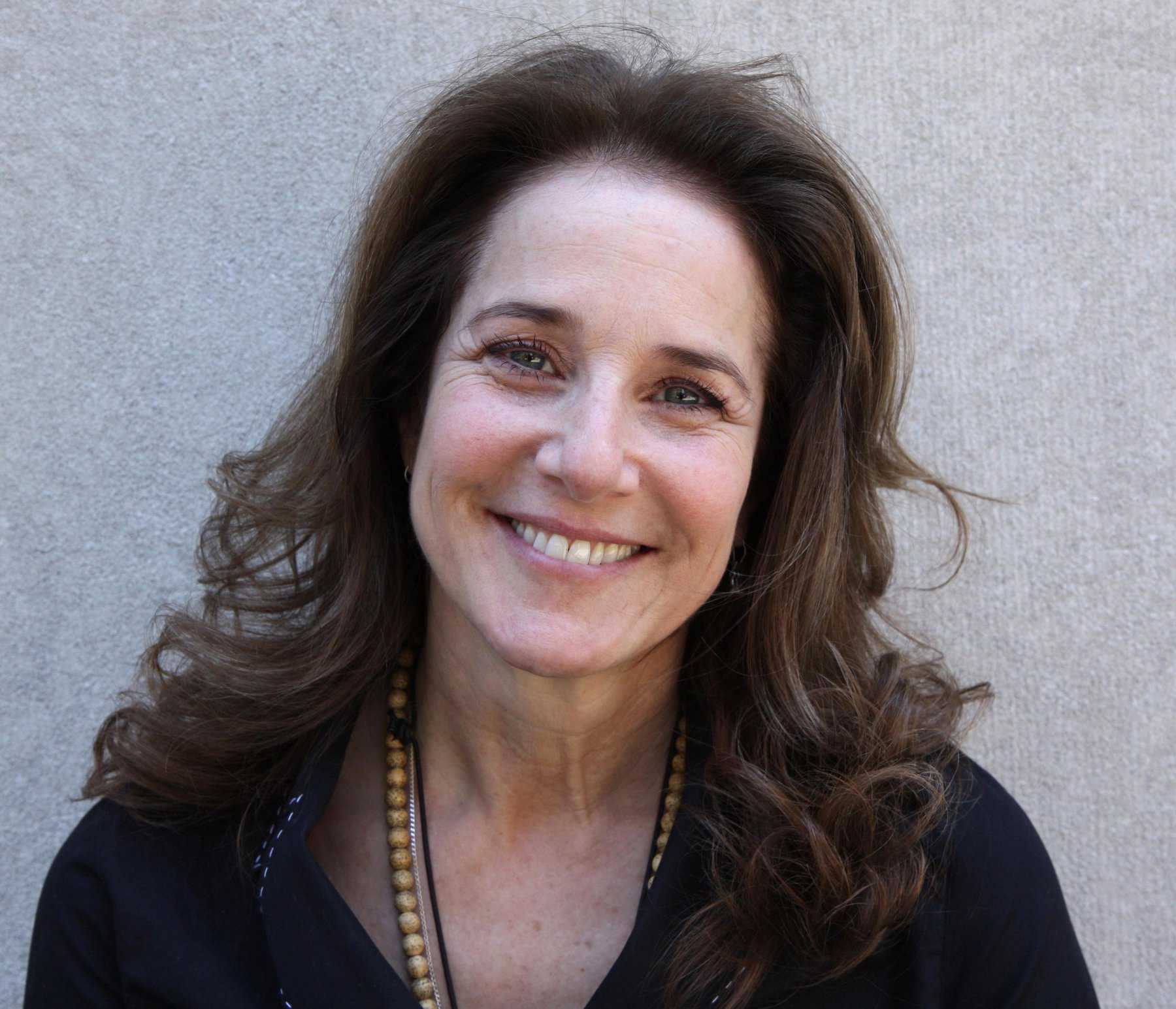 Debra Winger
Board Member, American Promise and American Promise Education Fund
Debra Winger began a career in TV and film and on stage in the mid 70's. Her work includes Terms of Endearment, Officer and a Gentleman, Urban Cowboy, Big Bad Love, The Sheltering Sky and most recently The Lovers and Patriot. Raising 3 sons, writing a book ("undiscovered"), teaching a fellowship for Dr. Robert Coles' noted course "The Literature of Social Reflection" and producing several documentaries including the Academy Award nominated film Gasland, about the oil and gas industry in her home state, led her to take note of how her own industry has been changed by corporations; how this not only affected the way business was done and films were made and released, but the livelihood of artists as well. Her support for and involvement with American Promise has been unwavering since its inception.
Cheryl Crawford
Board Member, American Promise Education Fund
Cheryl Clyburn Crawford is the Executive Director of MassVote. She grew up in Boston and has worked for many years in communities of color advocating for voting and civil rights. She joined MassVOTE in 2008. ​Cheryl is a critical public face for MassVOTE, recruiting coalition members, new donors, and volunteers. She sits on the Executive Board of the NAACP-Boston Branch as 2nd Vice President and is a past Executive Board Member and former Chair of the Board of Emerge Massachusetts. Before MassVOTE, Cheryl served as Chief of Staff to State Representative Willie Mae Allen. She is a graduate of Lesley College, with a B.S. Education & Psychology. Cheryl frequently serves as a poll worker for the City of Boston. She has served on the American Promise National Advisory Council since the organization was founded, and helped lead the successful cross-partisan campaign in Massachusetts to create the first Citizens Commission to Advance a Constitutional Amendment for Government of the People. Cheryl now serves on the Citizens Commission.
Jason Ford
Board Member, American Promise Education Fund
Jason is a passionate and dedicated educator with a wide range of experience in public, charter, and independent schools. He currently serves as the middle school principal at Trinity School in New York City. A native of Houston, Texas, Jason has always been drawn to opportunities through which he can inspire young people to become caring and engaged citizens.
Jim Rubens
Board Member, American Promise
Jim Rubens is a former two-term Republican State Senator in New Hampshire. He served as the chair of the Public Affairs and Education committees in the Senate, as Chair of the NH GOP Platform Committee, and as a GOP candidate for US Senate and Governor. Jim is a private venture investor, focusing on New England start-ups in proprietary technology and healthcare solutions, and has been Board President of Headrest, a substance abuse program and suicide prevention hotline serving northern New England. In addition to his work with American Promise, Jim is the New England Chair of Take Back Our Republic, a conservative reform organization. Motivated by deep concern about the corrupting influence of concentrated money on republican principles, free speech and liberty for all Americans, government accountability to citizens, and competitive free enterprise, in 2018-19, Jim worked with American Promise and others to help lead the effort to pass a resolution in the New Hampshire legislature to make his state the 20th to formally call on Congress to pass and return to the states for ratification a constitutional amendment for reasonable limits on election spending. He lives with his family in Hanover, New Hampshire.
---
Staff
Jeff Clements
President and Board Member
Jeff, an attorney, is a founder and President of American Promise. He is the author of Corporations Are Not People: Reclaiming Democracy From Big Money & Global Corporations. In his legal career, he has been a partner in a major Boston law firm and has served as Assistant Attorney General and Chief of the public law enforcement bureau in the Attorney General's Office in Massachusetts. In 2012, He founded Whaleback Partners LLC, which provides sustainable financing to businesses in the local agriculture economy in New England. Jeff has helped to start and been a board member of many non-profit organizations and businesses. Twitter: @ClementsJeff
Leah Field
Managing Director
Proactively pivoting from a profit driven to a mission driven vocation, Leah joins American Promise as Managing Director. With a strong background in organizational and financial management, she is thrilled to contribute her experience to empowering staff, volunteers, and citizens to win the 28th Amendment. Leah brings a passion for consensus building and increasing organizational awareness among team members; she believes that members are best served by a healthy organization, a state achieved through ongoing goal assessment, feedback, and evaluation. Born and raised in New England, she earned her BA in Psychology from Boston University. Previously, she worked as an Operations Manager at BioMimetic Systems, a biotech firm in Cambridge, MA and most recently, she worked as an Engagement Manager at ATLANTIC-ACM, a Boston-based market strategy and management consulting firm.
Dr. Jessica Hare
Vice President-Outreach
Dr. Jessica Hare is a native of Manning, SC and attended public schools in Clarendon County District 2. Dr. Hare received her Doctor of Social Work degree from the University of Southern California. She is also an Alumna of the University of South Carolina where she received her Master of Social Work degree, and Winthrop University where she received her Bachelor of Social Work degree.
Dr. Hare has over 13 years of professional social work experience that ranges from child welfare, military social work, medical social work, and school social work. Dr. Hare is an active member of the National Coalition of 100 Black Women where she serves as the Third Vice President of Membership for her local chapter. Dr. Hare prides herself on upholding the organization's mission and vision. She has proven to be committed to the empowerment of black women and girls, while advocating on their behalf to promote leadership development and gender equity in the areas of health, education and economic empowerment. She also volunteers as a designated speaker for the Domestic Violence Speaker's Bureau in Charlotte, NC and has been chosen as the keynote speaker for many domestic violence events. Dr. Hare plans to continue utilizing her social work knowledge and skills to stand against social injustice while empowering not only oppressed populations, but all populations. In her down time, Dr. Hare enjoys exercising and spending quality time with her children Morgan (11) and twins Nicholas & Megan (5).
Chris McDonald
Empowerment Coordinator
Chris McDonald, a native Texan, believes that the best way to lead is through empathy & service. After spending the last 15 years working in the Dallas live entertainment industry, Chris joins the American Promise Empowerment Team with the goal of growing the number of volunteers & chapter leaders across the country. Chris has several years of experience organizing volunteer teams in Texas with the non-partisan voter registration non-profit Headcount and has volunteered on numerous political campaigns. He believes that unlimited & unaccounted money in the politics is the most important issue facing America today. In his free time, Chris loves going to concerts, supporting local wrestling promotions, playing basketball, and spending as much time as possible with his beloved cat Meow Meow.
John McCrea
Business Network Manager
John is thankful to dozens of great clients, and hundreds of co-workers, and thousands of employees, for an exciting 30+ years fulfilling enterprise IT services projects across many domains. Now is time for John to both give back and help propel our country forward to enhance a level playing field where businesses flourish on the value they bring to market. John has 30+ years in business as a dynamic General Manager in the Computer Consulting Business in the Washington, D.C. Commercial /Federal marketplace. He led three successful start-ups: Founder and General Manager of a highly profitable technology consulting practice, growing it to more than $50 million in annual sales. Recent GM of a privately held IT consulting firm, growing business from $1.1 million to $8 million in 1.5 years , and the 2016 sale of Achieve-it to the Viateq Corporation.
Alan LaPolice
Deputy Political Director
Alan LaPolice is a lifelong educator, a 5th Generation Kansas farmer and a combat veteran. Alan has run for the 1st Congressional District seat a total of three times, as Republican, Independent and Democrat. In each subsequent race, he garnered more and more bi-partisan votes without ever changing a word of his people-centered platform. His political insight comes from Kansas where partisan politics have shifted most substantially and his worldview comes from having lived around the globe and returned back to the heartland to help shift Kansas (and the nation) back to its historical moderation and dignity. Alan is deeply concerned for the future of our nation due to hyper-partisanship and has dedicated his energy to exposing the corrupting influence money has on all aspects of politics. He was an advocate for the 28th Amendment long before he had the incredible privilege of learning about American Promise. He is now fully committed to collaborating with American Promise in the vital work of restoring American Democracy and saving the Republic.
Liz Harvey
Development Director
As a former Development Director, Director of Foundation Support and Major Gifts Officer, Liz has worked in a range of roles at Massachusetts non-profits, supporting efforts to connect individuals and organizations with impactful causes. Most recently, Liz was the Associate Director at the Concord-Carlisle Community Chest where she oversaw marketing and development communications efforts and special events. As the Development Manager at American Promise, Liz looks forward to helping to address the outsized influence of money in politics and engaging, and inspiring others to join the effort.
J.P. Boyle
Development Campaign Director
J.P. joins American Promise after sixteen years of advising political campaigns across the country. He has held senior development positions for more than thirty candidates, in over a dozen states, helping create, manage, and execute fundraising operations on races up and down the ballot. His clients have raised tens of millions, from hundreds of thousands of donors, without the help of Super PACs or dark money interests. As the Director of Campaign Development for the Keep the Promise campaign, J.P. is eager to help American Promise grow and pass the 28th Amendment through Congress to curb the influence of big money in our politics. He resides in New Hampshire.
Jacob Brown
Development Coordinator
Jacob Brown hails from Rockville, MD outside of Washington, DC, and is a graduate of the University of Maryland. Jacob's interests include astronomy; political theory; international relations; environmental, racial and indigenous justice; as well as geographic information systems. Currently, his passion lies with helping others which drives him to work in the non-profit world. After trying a few positions around DC, he moved to Denver and worked for the Anti-Defamation League. Jacob joins the team after over a year of fundraising for ADL and looks forward to bringing his skills and acumen to American Promise to support the passage of the 28th amendment and to empower individuals and communities around the nation.
Corinne Noonan
Leadership Gifts Officer
A New Hampshire native, Corinne got her start in the political sphere working on a US Senate race. Motivated by her experiences engaging with community members and hearing their stories, she went on to work with volunteers for issue-based environmental campaigns across the country. Most recently, she organized with the ACLU's non-partisan effort to bring key civil liberties into the conversation in the 2020 presidential primary. Seeing the challenges presented by allowing big money to control how we elect officials, she is excited to join the fight for campaign finance reform. Corinne is a graduate of Wesleyan University, where she studied English and Government.
Gregory Joseph
Communications Director
Gregory Joseph is a seasoned communications professional and writer with a proven ability to develop communications plans that incorporate traditional, new and social media. With experience working within non-profit, political and advocacy media, Gregory has managed numerous political and advocacy campaigns, as well as directing communications, research and policy departments. Most recently, Gregory served as Communications Director for the National Coalition to Abolish the Death Penalty (NCADP), the nation's oldest non-profit solely devoted to ending capital punishment. Prior to NCADP, Gregory served as a Director with the Washington-DC based communications firm, Spitfire Strategies. Gregory has worked on statewide campaigns in North Carolina, California, Texas, New Jersey, New York and Minnesota. In addition, Gregory served as Senior Staff on Bill Bradley's 2000 Presidential campaign. Gregory got his professional start as an aide to former U.S. Senator Carol Moseley-Braun. Gregory was born in New York, raised in New Jersey, and currently resides in New Orleans, Louisiana.
Zye Allen
Communications Coordinator
Zye is an Atlanta, GA native and a graduate from Spelman College. After college, she found herself truly enthralled in the work of content creation and seeing goals come together as a result of creative and purposeful work. Zye joined American Promise because she believes in a government by the people and not big money corporations. She knows the importance of a strong digital presence and as an advocate for social justice, wants to use her skills to provide insight on the 28th Amendment as an institute for change.
Erica Boutin
Finance and Administration Manager
Erica comes to American Promise with a diverse financial background. She served 4 years in the Air Force in financial management. Since her honorable discharge, she earned a BA in Behavioral Science from Metropolitan State University of Denver. She was also an Air Force dependent which provided her with many unique experiences. Erica lived in Central Massachusetts before joining the Air Force and she recently moved back to the area from Colorado. She is looking forward to being a part of a meaningful cause with the amazing American Promise team!
Brian Boyle
Senior Legal Counsel
Brian lives in central Massachusetts where he oversees his family-owned insurance brokerage and serves on his town's finance committee. Before becoming a small business owner, Brian was a litigator in a national law firm and clerked on the Massachusetts Appeals Court. He earned his BA from Harvard College and his JD from Cornell Law School. Brian is passionate about cross-partisan efforts to improve our constitutional democracy and is excited to contribute to American Promise's mission.
Ayden Nichol
Research Fellow
Ayden is a rising sophomore at Bowdoin College in Brunswick, Maine, where he majors in government and competes as a varsity athlete on the Nordic ski team. His political experience includes work as a field manager in Maine during the 2020 elections, and as a volunteer in Massachusetts congressional races in 2018 and 2020. He has long been passionate about democracy reform and is excited to be joining the American Promise team in working towards a more just and representative government.